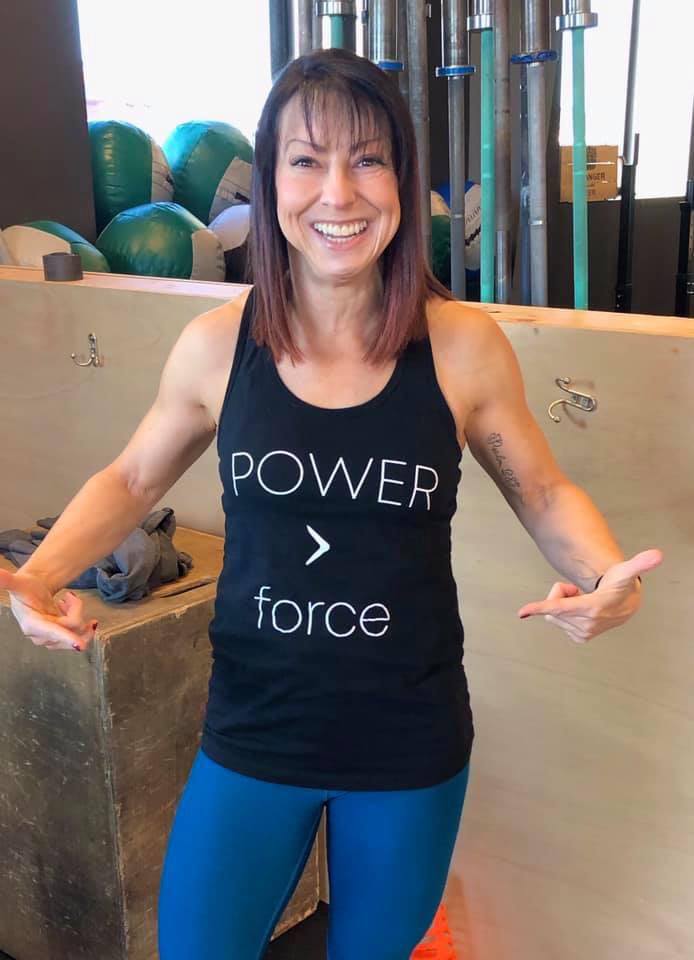 I coach, educate, and mentor clients through holistic lifestyle change and help them shift from lifestyle habits that are hijacking their health, well-being, and happiness to those that build them up and help them live from their strong, healthy core. In short:
I help people get more out of life. Much MORE.
I have been living and breathing health and wellness for the past ten years. I am living evidence of what a healthy mindset, nutrition, and lifestyle can help a person overcome. In my case, a debilitating autoimmune disease, relentless fatigue, and piles of inappropriate prescriptions from doctors who didn't know what was at the root of my decline. P.S. I am 54 years old!
My accomplishments and quality of life have and continue to increase as I get older, and I have seen time and again how the same is true for my clients. I can assure you, if it's possible for me to live from a strong healthy core, it is most definitely possible for you.
And I promise you--it is 1000x worth the effort. YOUR life is worth the effort.
One of the first things I had to learn was how to recognize + proceed to SMASH midlife mythology that was limiting my understanding of what was possible for my future. These are the things that are spoken into and over us about what it means to be over the age of 40 from the time we are kids. I had to:
gain a true understanding of my health + how to take care of it
learn about functional nutrition + gut health and figure out how to apply what I learned to heal my body from the inside out
understand the science behind sleep and the critical role it plays in healing (not to mention simply day to day wellbeing)
experience and learn the role exercise has in the health and longevity of my body--how it staves off decline by building bone density, muscle mass, and cardiovascular resilience
discover and layer into my life tools for managing stress + emotion and figure out how to set healthy boundaries in relationships
develop the combination of grit + grace that keeps me moving forward with a positive mindset even when things outside my control are not what I would choose (or want)
learn to live each day from an increasingly strong, healthy core with gratitude for the whole journey--the ups AND the downs
It's been a road, friend. I wouldn't trade it anything. This road led me straight to one of my great passions in life: helping my clients develop the knowledge, skills, and tools to Smash Midlife the same way.
My joy comes from helping others live from their strong, healthy core.
If you're ready to start Smashing Midlife™, it would be my honor to walk alongside you and help you make it happen. Click the link below and Let's GO!
DON'T WAIT: Sign up to be notified of our next Smashing Midlife session + get my tips for living from your strong healthy core each week!
The Smashing Midlife class with Norma has been a WOW for me! At 67 years old, I have learned so much and wish I had learned it all when I was 40! Norma not only teaches you the WHAT to do but more importantly to me, the WHY! I've thrown tons of money down the drain with diets and coaching this by far was worth every penny!!
Smashing Midlife has been such a wonderful experience and has changed me for the better.  I always thought I was doing the "right" things to stay strong and healthy but this course has helped me look at things in an all-inclusive way. Since starting this program, I've noticed changes in my energy, sleep and overall wellbeing, and it has empowered me to take intentional steps and an active role in my health. Thanks Coach Norma.
Smashing Midlife has been a real eye opener and game changer for me.  The knowledge and life changing material that coach Norma teaches in this course has enabled me to take charge of my life.  There is a huge difference between knowing what you should do to live a healthy lifestyle and understanding the science behind why we need to do these things.  Learning these principles has allowed me to take ownership of my choices in all areas of my life: eating, exercise, mindset, sleep and just my general wellbeing.  This has been an investment that will pay dividends for the rest of my life.  Thank you Coach Norma for imparting the knowledge for me to be the best I can be!